Angel Sanctuary poster/seal set. 1 available. $5. (Reverse picture of the seals here.)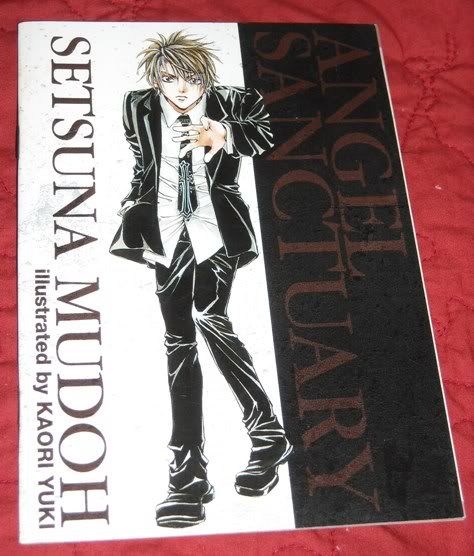 Angel Sanctuary Setsuna/Sara mini notebook (Sara on back). 1 available. $4.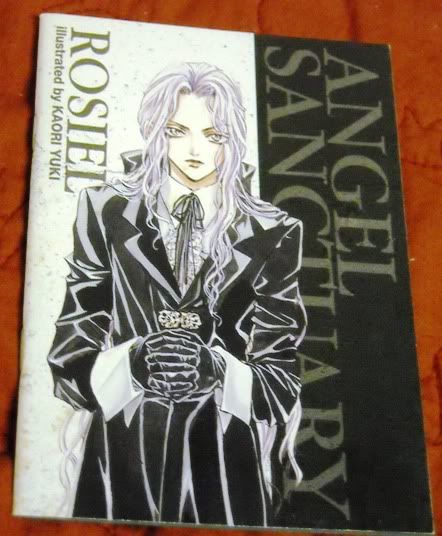 Angel Sanctuary Rosiel/Kira even more mini notebook (Kira on back). 1 available. $3.



Angel Sanctuary postcard calendar (six full-color postcards inside). This was a zenin promo item from Hana to Yume. The backing postcard and cardboard fell out of this one but all postcards are accounted for. 1 available. $4.



Angel Sanctuary Dramatic Paper File. This was a Hana to Yume promo. Beautiful inside picture of cast members shown here. Back image here. 2 available. $6.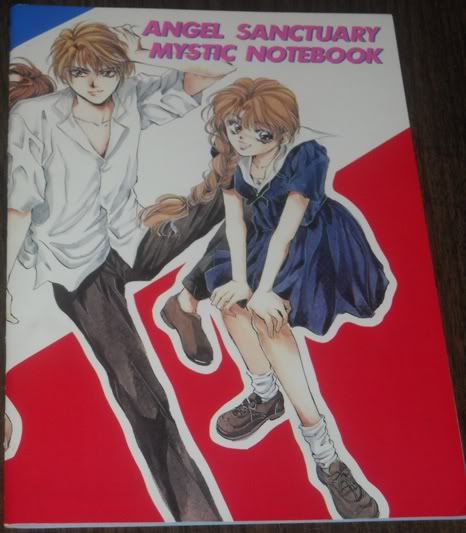 Angel Sanctuary Mystic Notebook, furoku from Hana to Yume. 1 available. $6.



Angel Sanctuary stationery set. Stationery includes Setsuna, Kira, and Kurai, an envelope and a cardboard holder. 1 available. $5.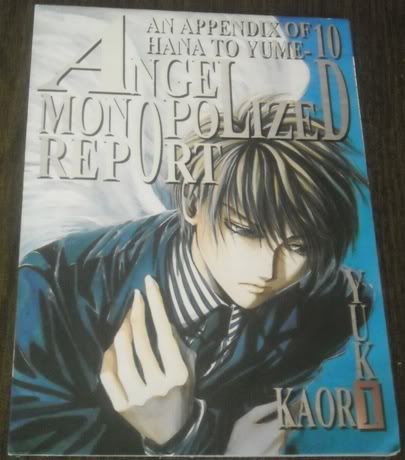 Angel Sanctuary Monopolized Report Notebook. Small crease in one corner. 1 available. $6.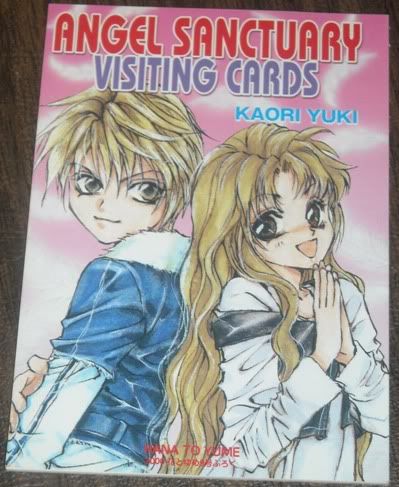 Angel Sanctuary Visiting Cards. Contains Setsuna/Sara and various chibified images (Rosiel, Alexiel, etc.), along with a sticker set. 1 available. $5.



Angel Sanctuary Setsuna clearfile. Hana to Yume furoku. 3 available. $8.



Angel Sanctuary Holy Night Angel poster. Hana to Yume furoku that came with the magazine, so it came pre-folded. 1 available. $8.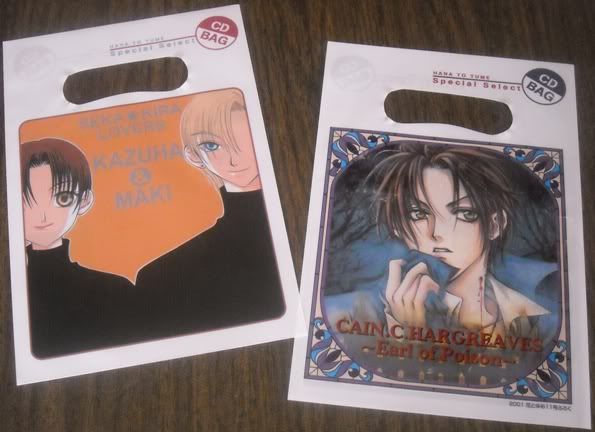 Godchild and Seka Kira CD bags. $2 each.



Hana Kimi book cover. 1 available. $2.



Utsunomiko shitajiki. This has a noticeable bend on the back corner and is a little wavy. I also noticed a couple scratches when you hold it to the light. 1 avaliable. $4.

Please read!
I received the following items below this text in a huge Angel Sanctuary lot quite awhile ago. The previous owner was a smoker. I have aired everything out as much as possible and single items (like individual postcards/individual paper items, not necessarily the books/notebooks) are pretty much smoke-free. The smoke smell has been greatly reduced for the rest. However, if you have an allergy to cigarette smoke I would personally advise buying from the rest of my sales post instead.



Kira/Setsuna/Katou postcard. $2.



Oversized entire (allied, or semi-allied) cast postcard. $2.50



Angel Sanctuary spiral notebook, 51 pages. Movic item. Really nice, with a protective plastic cover on front. Inside. Features Rosiel on back. $8.



Vinyl bag (probably for holding pencils) featuring Setsuna, Sara, and Rosiel. $11.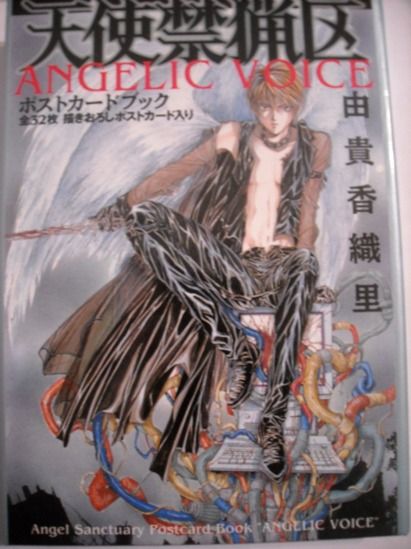 Angelic Voice postcard book, out of print. Hardcover, contains 32 postcards. Sample postcards. Back. $20.

Please read!
--Shipping is not included in these prices.
--I do not charge paypal fees.

I generally prefer not to ship outside the United States as costs have gone up tremendously (upwards of 50 percent) over the course of 2013. However, if the buyer is willing to accept the shipping costs I will ship overseas.

I have many more pieces of Angel Sanctuary merchandise available (posters, postcards, visiting cards, etc., even a tapestry) that I have not had a chance to upload pictures of yet, but will in the near future. Please comment if you're interested in seeing any of it!

My camera's flash made a few weird bright spots appear on some of the pictures, I'm sorry about that! Everything is in excellent condition. I accept paypal. I will ship within a week (usually much sooner) of receiving a cleared payment and I don't charge paypal fees. Thanks for looking!