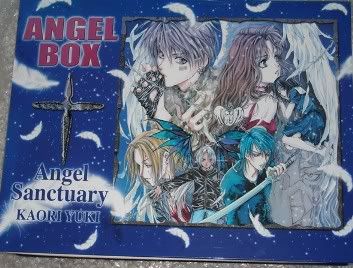 I'm selling the limited edition Angel Sanctuary Angel Box, from 2001. Since the ebay buyer did not pay I am putting it back here. Previous comments deleted to keep things neat.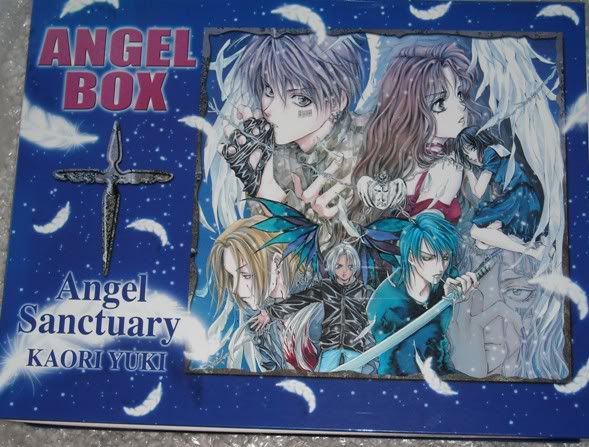 Top of box.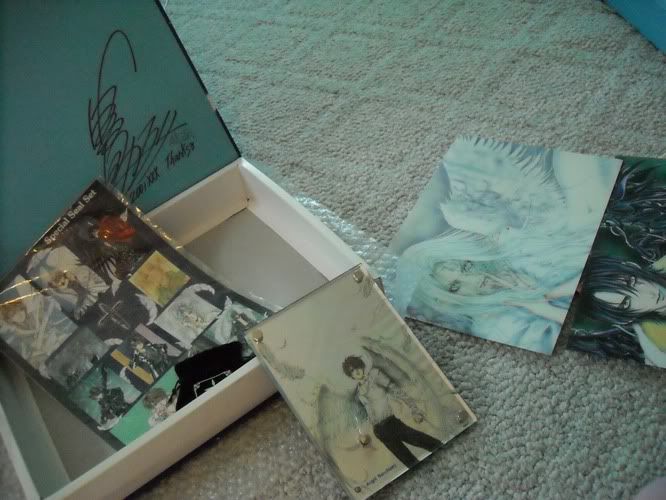 Better view of some of the items including the seal set (it is not damaged in any way, that's just the lighting), clock, and some of the artprints.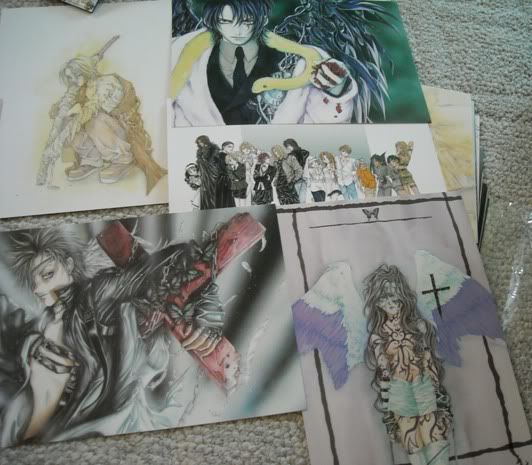 Some of the prints. There are over 30 of these: very beautiful, large artprints.




Close-up on the paper frame for the artprints-- as you can see it is damaged on the edge. I received it that way.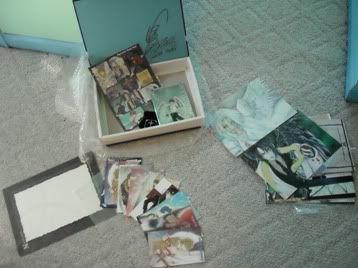 View of everything: seal set, box with signature, clock, artprints, postcards.

Other than the frame, everything is in perfect condition. I tested the clock with a new battery and it worked fine-- I will include the battery along with the original. This box does not include the original cross necklace or wallscroll (it does include the pouch the necklace was originally stored in, however, and I will send that). Way back in 2001, the box originally sold for around $100, but due to the missing items I've lowered the price a ton from that to $45 shipped in the U.S. I am willing to ship overseas, but please be aware that with the size of the box, it's going to be very expensive.

I do not charge paypal fees and am not interested in trades unless you have (a lot) of the things on my wishlist or are willing to do a partial trade. Thanks very much for your interest.